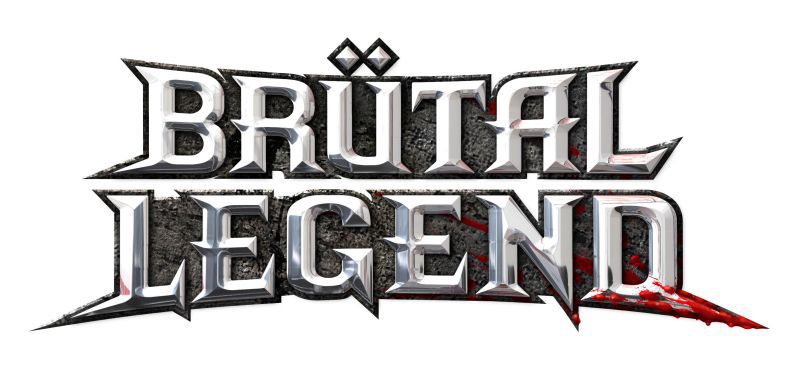 Brütal Legend usera à foison du métal. Si vous êtes allergique à ce style de musique, mieux vaut peut-être faire l'impasse sur le prochain jeu d'Electronic Arts. Car ce n'est pas uniquement un personnage, un esprit, voire une ambiance qui seront reliés au style propre au métal, mais bien le titre dans sa grande globalité. Et au vu de la bande sonore dévoilée par l'éditeur, il vous sera impossible d'y échapper.
Cent titres et 75 groupes composent cette tracklist, réunissant des artistes du genre les plus célèbres comme Black Sabbath, Judas Priest, Megadeth et Motörhead. La douceur n'est ici pas de mise, les connaisseurs le remarqueront. Brütal Legend s'annonce donc comme un jeu bruyant, qu'on entendra raisonner sans doute à mille lieux à la ronde. Ce sont les voisins qui seront contents...
Sortie prévue le 15 octobre sur PS3 et Xbox 360.
Ci-dessous, la liste complète des titres proposés dans la bande-son de Brütal Legend:

3 Inches of Blood Deadly - Sinners
3 Inches of Blood Destroy - The Orcs
Angel Witch - Angel Witch
Anthrax - Metal Thrashing Mad
Anvil - March of the Crabs
Apostasy - Sulphur Injection
Bishop of Hexen - A Serpentine Grave
Bishop of Hexen - The Somber Grounds of Truth
Black Sabbath - Children of the Grave
Black Sabbath - Symptom of the Universe
Black Sabbath - Never Say Die
Brocas Helm - Cry of the Banshee
Brocas Helm - Drink the Blood of the Priest
Cloven Hoof - Nightstalker
Children of Bodom - Angels Don't Kill
Coroner - Skeleton on your Shoulder
Cradle of Filth - Her Ghost in the Fog
Crimson Glory - Queen of the Masquerade
Dark Tranquility - Cathode Ray Sunshine
Def Leppard - Rock of Ages
Diamond Head - Am I Evil?
Dimmu Borgir - Progenies of the Great Apocalypse
Dragonforce - Through the Fire and Flames
Emperor - Thus Spake The Nightspirit
Firehouse - Overnight Sensation
Iced Earth - When the Night Falls
In Flames - Goliaths Disarm Their Davids
Judas Priest - Battle Hymn
Judas Priest - The Hellion/Electric Eye
Judas Priest - Leather Rebel
Judas Priest - One Shot At Glory
Judas Priest - Painkiller
King Diamond - Welcome Home
Marilyn Manson - Beautiful People
Manowar - The Dawn Of Battle
Mastodon - Crack the Skye
Mastodon - Oblivion Instrumental
Megadeath - High Speed Dirt
Megadeath - Tornado of Souls
Metal Church - Metal Church
Michael Schenker Group - Assault Attack
Motley Crue - Dr. Feelgood
Motley Crue - Kickstart My Heart
Motorhead - Back at the Funny Farm
Motorhead - Marching Off to War
Motorhead - We Are the Road Crew
Nitro - Machine Gun Eddie
Ostrogoth - Queen of Desire
Ozzy Osbourne - Mr. Crowley
Ozzy Osbourne - Diary of a Madman
Prong - Snap Your Fingers, Snap Your Neck
Quiet Riot - The Wild and the Young
Racer X - Technical Difficulties
Riot - Swords and Tequila
Rotting Christ - Ad Notics
Running Wild - Riding the Storm
Sanctuary - Battle Angels
Savatage - Hall of the Mountain King
Skeletonwitch - Soul Thrashing Black Sorcery
Skid Row - Youth Gone Wild
Slayer - Metal Storm/Face The Slayer
Slough Feg - Warriors Dawn
Tenacious D - Master Exploder
Testament - For The Glory Of
Testament - More Than Meets The Eye
Tvangeste - Birth of the Hero
Whitesnake - Still of the Night
Wrath of Killenstein - Ignisis Dance