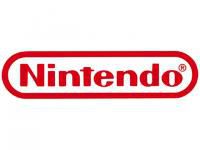 Se focalisant essentiellement sur les sorties estivales, Nintendo met à jour son planning des sorties européennes de la Wii et de la DS, arborant pour le coup une liste impressionnante qui, une fois dégrossie des productions anecdotiques, présente une petite poignée de titres à suivre.
On remarquera notamment la confirmation du troisième volet d'
Ace Attorney
, le tout nouveau
Wario Land
sur Wii, ainsi qu'une réapparition de
Manhunt 2
qui a étonnamment été démentie dans la foulée par Nintendo, précisant
« Nous n'avons par de date de sortie confirmée pour Manhunt 2 en Europe »
.
A boire (et à manger)
Bien que l'été ne soit pas une période stratégiquement propice à commercialiser les blockbusters de l'année, on soulignera l'arrivée imminente de
Super Smash Bros. Brawl
le 27 juin prochain, permettant notamment aux possesseurs de la version import de pouvoir enfin y rejouer (sauf s'il n'ont
pas mis à jour leur Wii récemment
). Sur DS, on retiendra surtout le très jouable
Ninja Gaiden : Dragon Sword
, l'immersif
Final Fantasy Tactics A2
, mais aussi
Bangai-O Spirits
pour les plus curieux.
Nintendo a également pris soin d'attiser les joueurs en annonçant les titres qui arriveront dès septembre avec notamment le très intriguant
Wario Land : The Shake Dimension
,
Sonic Chronicles : The Dark Brotherhood
de BioWare, ainsi que
Skate It
dont on espère juger sa pertinence sur pièce.
Planning Wii

:
Super Smash Bros. Brawl (Nintendo) - 27 Juin 2008
Bejing 2008 (SEGA) - 27 Juin 2008
Big Beach Sports (THQ) - 27 Juin 2008
Wacky Races - Crash & Dash (Eidos) - 27 Juin 2008
Guitar Hero Aerosmith Bundle Pack (Activision) - 27 Juin 2008
Kung Fu Panda (Activision) - 27 Juin 2008
Radio Helicopter (505 Games) - 27 Juin 2008
We Love Golf ! (Capcom) - Juin 2008
Hannah Montana : En Tournée Mondiale (Disney Interactive Studios) - Juin / Septembre 2008
Pool Party (SouthPeak Games) - 4 Juillet 2008
Wall E. (THQ) - 4 Juillet 2008
Cocoto Kart Racer (Neko Entertainment) - 11 Juillet 2008
Baroque (Rising Star Games) - 18 Juillet 2008
Margots Word Brain (ZOO) - 18 Juillet 2008
Yamaha Supercross (ZOO) - 18 Juillet 2008
CID The Dummy (Oxygen Games) - 25 Juillet 2008
Super Swing Golf (Rising Star Games) - 25 Juillet 2008
Table Football (505 Games) - 31 Juillet 2008
Pimp My Ride (Activision) - Juillet 2008
The Incredible Hulk (SEGA) - Juillet 2008
Jeep Thrills (ZOO) - 8 Août 2008
Legend of Sayuki (505 Games) - 8 Août 2008
Brothers in Arms : Earned in Blood (Ubisoft) - 14 Août 2008
Brothers in Arms : Road to Hill 30 (Ubisoft) - 14 Août 2008
Calvin Tuckers Redneck Jamboree (ZOO) - 22 Août 2008
Clever Kids : Farmyard Fun (Ghostlight) - 22 Août 2008
Clever Kids : Pirates (Ghostlight) - 22 Août 2008
Tiger Woods PGA Tour 09 (EA) - 26 Août 2008
Runaway The Dream of the Turtle (Focus Home Interactive) - 28 Août 2008
SoulCalibur Legends (Namco Bandai/Ubisoft) - 28 Août 2008
La Momie 3 : La Tombe de l'Empereur Dragon (Vivendi Games) - 29 Août 2008
Brave : A Warrior's Tale (SouthPeak Games) - Août 2008
Carnival Games : Mini Golf (2K Play) - Août 2008
Manhunt 2 (Rockstar Games) - Août 2008
Space Chimps (Brash Entertainment) - Août / Octobre 2008
Chess Crusade (ZOO) - 5 Septembre 2008
TNA impact (Midway Games) - 5 Septembre 2008
Pipe Manja (Empire Interactive/ Kochmedia) - 14 Septembre 2008
Bratz : Girls Really Rock ! (THQ) - 19 Septembre 2008
Order Up (ZOO) - 19 Septembre 2008
Sim City Creator (EA) - 19 Septembre 2008
Star Wars : Le Pouvoir de la Force (LucasArts/Activision) - 19 Septembre 2008
Counter Force (505 Games) - 26 Septembre 2008
De Blob (THQ) - 26 Septembre 2008
Wario Land : The Shake Dimension (Nintendo) - 26 Septembre 2008
Family Trainer (Namco Bandai) - Septembre 2008(EU)
Sambe De Amigo (SEGA) - Septembre 2008
Wild Earth : African Safari (Majesco/Codemaster) - Septembre 2008
All Star Cheer (THQ) - Troisième trimestre 2008
Rockband (EA) - Troisième trimestre 2008
Jeep Let's Off Road (ZOO) - Troisième trimestre 2008
World of Goo (RTL Playtainment) - Troisième trimestre 2008
WWE Smackdown vs. Raw 2009 (THQ) - Troisième trimestre 2008
Skate It (EA) - 2008
Top Spin Tennis (2K Sports) - 2008
Sonic Unleashed (SEGA) - Fin 2008
Planning DS

:
Ninja Gaiden Dragon Sword (Ubisoft) - 26 Juin 2008
Final Fantasy Tactics Advance 2 : Grimoire of the Rift (Square Enix) - 27 Juin 2008
Kung Fu Panda (Activision) - 27 Juin 2008
Voyage au Centre de la Terre (THQ) - 27 Juin 2008
Shining Star Super Starcade (ZOO) - 27 Juin 2008
Evolution GT (Lago Srl) - Juin 2008
Sid Meiers Civilization Revolution (2K Games) - Juin 2008
L'incroyable Hulk (SEGA) - Juin 2008
Top Spin 3 (2K Sports) - Juin 2008
Astérix Brain Trainer (ATARI) - Juin / Octobre 2008
Animal Genius (Ubisoft) - 3 Juillet 2008
Farm Life (Ubisoft) - 3 Juillet 2008
Puzzler (Ubisoft) - 3 Juillet 2008
Bakushow (Rising Star Games) - 4 Juillet 2008
Cory est dans la place (Disney Interactive Studios) - 4 Juillet 2008
Mahjong-Eine Reise um die Welt (dtp young entertainment) - 4 Juillet 2008
Pokémon : Donjon Mystère Explorateurs du Temps / Pokémon : Donjon Mystère Explorateurs de l'Ombre (Nintendo) - 4 Juillet 2008
Road to Vegas (Ghostlight) - 4 Juillet 2008
Super Speed Machines (Ghostlight) - 4 Juillet 2008
Wall E. (THQ) - 4 Juillet 2008
Guitar Hero : On Tour (Bundle édition limitée) (Activision) - 18 Juillet 2008
Rythmn & Notes (505 Games) - 18 Juillet 2008
Brico Utile (Neko Entertainment) - 18 Juillet 2008
Déco Tendances (Neko Entertainment) - 18 Juillet 2008
International Athletics (Ghostlight) - 18 Juillet 2008
Margots Word Brain (ZOO) - 18 Juillet 2008
Yamaha Supercross (ZOO) - 18 Juillet 2008
Crazy Labyrinth (DTP/Eidos) - 25 Juillet 2008
Mazes of Fate (Neko Entertainment) - 25 Juillet 2008
Tennis Elbow (Neko Entertainment) - 25 Juillet 2008
La Momie 3 : La Tombe de l'Empereur Dragon (Vivendi Games ) - 25 Juillet 2008
The Woodleys - Summer Sports (dtp young entertainment) - 25 Juillet 2008
City Life (Monte Cristo Multimedia) - Juillet 2008
Dream Pinball 3D (SouthPeak Games) - Juillet 2008
Jewel Quest (Astragon) - Juillet 2008
My Make-Up (Oxygen Games) - Juillet 2008
Pirates : Duels on the High Seas (Oxygen Games) - Juillet 2008
Zoo Hospital (Eidos/Majesco) - Juillet 2008
Die Reitakademie (dtp young entertainment) - 1er Août 2008
Jeep Thrills (ZOO) - 8 Août 2008
Lissy Horse Life mit Carry Case (Deep Silver/Kochmedia) - 9 Août 2008
Bangai-O Spirits (D3Publisher of Europe) - 22 Août 2008
Clever Kids : Pirates (Midas) - 22 Août 2008
Clever Kids : Farmyard Fun (Midas) - 22 Août 2008
Léa Passion Patinage (Ubisoft) - 28 Août 2008
Brave : Shaman's Challenge (SouthPeak Games) - Août 2008
Gauntlet (Eidos) - Août 2008
Space Chimps (Brash Entertainment) - Août / Octobre 2008
Chess Crusade (ZOO) - 5 Septembre 2008
Spellbound (505 Games) - 5 Septembre 2008
Spore (EA) - 5 Septembre 2008
Mein Beautyhotel für Tiere (dtp young entertainment) - 12 Septembre 2008
Rune Factory : A Fantasy Harvest Moon (Rising Star Games) - 12 Septembre 2008
Crayon Shinchan Arashi (505 Games) - 12 Septembre 2008
Subbuteo (505 Games) - 12 Septembre 2008
Blended (505 Games) - 19 Septembre 2008
Bratz : girls Really Rock ! (THQ) - 19 Septembre 2008
Dungeon Explorer (Rising Star Games) - 19 Septembre 2008
Ontamarama : Music Maniacs (505 Games) - 19 Septembre 2008
SimCity Creator (EA) - 19 Septembre 2008
Star Wars : Le Pouvoir de la Force (LucasArts/Activision) - 19 Septembre 2008
De Blob (THQ) - 26 Septembre 2008
Drawn to Life : Spongebob Squarepants Edition (THQ) - 26 Septembre 2008
Make 10 : A journey of numbers (Nintendo) - 26 Septembre 2008
Shaun the Sheep (D3Publisher of Europe) - 26 Septembre 2008
8Ball Allstars (Oxygen Games) - Septembre 2008
Bratz Ponyz 2 (Game Factory) - Septembre 2008
Code Lyoko 2 (Game Factory) - Septembre 2008
Cosmetic Paradise (505 Games) - Septembre 2008
Element Girls (a.k.a Magic Diary) (DTP) - Septembre 2008
History Great Empires: Rome (Lago Srl) - Septembre 2008
Lock's Quest : Construction Combat (THQ) - Septembre 2008
My Dress-Up (Oxygen Games) - Septembre 2008
Nanostray 2 (Majesco/Codemaster) - Septembre 2008
Sonic Chronicles : The Dark Brotherhood (SEGA) - Septembre 2008
Super-Bikes Riding Challenge (Lago Srl) - Septembre 2008
Toy Shop Tycoon (Majesco/Codemaster) - Septembre 2008
Zenses Ocean (Game Factory) - Septembre 2008
Zenses Rainforest (Game Factory) - Septembre 2008
Ace Attorney : Trials and Tribulations (Nintendo / Capcom) - 3 Octobre 2008
Naruto Ninja Council 2 (Nintendo / TAKRA TOMY) - Octobre 2008
Arcanoid (Ubisoft) - Eté 2008
Space Invaders ExtremeTM (SquareEnix/Ubisoft) - Eté 2008
Crossword Challenge (The Games Company) - Eté 2008
AMF Bowling Pinbusters! (ZeniMax Europe Ltd.) - Eté 2008
Ducati Moto (ZeniMax Europe Ltd.) - Eté 2008
Skate It (EA) - 2008
Sonic Unleashed (SEGA) - Fin 2008
I Love Beauty and Sushi Academy (City Interactive S.A.) - Troisième trimestre 2008
Rubiks Classic (working title) (Game Factory) - Troisième trimestre 2008
All Star Cheer (THQ) - Troisième trimestre 2008
Sokoban DS (RTL Playtainment) - Troisième trimestre 2008
Time Hollow (titre provisoire) (Konami) - Troisième / quatrième trimestre 2008