L'éditeur Sony Computer Entertainment fête l'arrivée prochaine du printemps avec une nouvelle opération promotionnelle sur son PlayStation Store. Aussi, de nombreux jeux vidéo au format dématérialisé profitent de ristournes parfois plutôt intéressantes.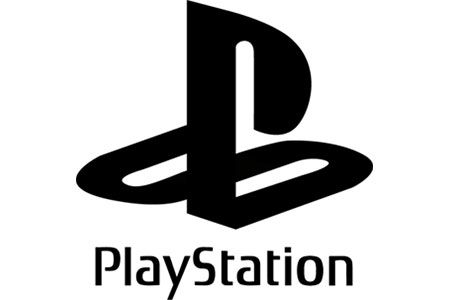 Il est notamment possible de profiter de remises sur les séries Battlefield, GTA, Batman Arkham, ou encore Metal Gear Solid. Des softs plutôt récents sont également en promotion, notamment Uncharted : The Nathan Drake Collection à 39,99 euros ou encore Unravel à 15,99 euros.
Quelques incontournables sont également au programme, qu'il soit question de Bloodborne ( 29,99 euros ), Dragon Age Inquisition ( 19,99 euros ), The Walking Dead Saison 1 & 2 ( respectivement 7,99 et 9,99 euros ).
Pour les amateurs d'anciens jeux, Dark Cloud et sa suite Dark Chronicle pour PS4 sont disponibles à 7,99 euros l'unité, Metal Slug 3 ( PS4 / PS3 / PS Vita ) à 4,99 euros, ou encore Rogue Galaxy à 7,99 euros.
Le listing des promotions est précisé ci-dessous, mais notre fidèle lecteur iFlo59 nous a fourni un fichier bien classé disponible à cette adresse. Merci à lui !
Promotions du 16 Mars 2016 au 30 Mars 2016 :
PS3
Bundle GTA V & Paquet de dollars Great White Shark 29,99€
Bundle GTA V & Paquet de dollars Megalodon Shark 39,99€
Bundle GTA V & Paquet de dollars Whale Shark 34,99€
Canis Canem Edit 3,59€
EA SPORTS™ FIFA 16 24,99€
GTA : Liberty City Stories 2,49€
GTA : Vice City Stories 2,49€
GTA IV : L'Édition intégrale 6,99€
GTA San Andreas 7,49€
J-Stars Victory VS+ Digital Edition 19,99€
L.A Noire Edition Integrale 7,99€
Max Payne 3 6,99€
Pack RDR & Undead Nightmare 7,99€
PS4
Bundle GTA V & Paquet de dollars Great White Shark 49,99€
EA SPORTS™ FIFA 16 28,99€
Édition Gold de Tom Clancy's Rainbow Six Siege 54,99€
FIFA 16 Édition Deluxe 39,99€
FIFA 16 Édition Super Deluxe 64,99€
Grand Theft Auto V 44,99€
Grand Theft Auto: The Trilogy 17,99€
GTA 3 8,99€
GTA San Andreas 8,99€
GTA Vice City 8,99€
J-Stars Victory VS+ Digital Edition 24,99€
Need for Speed™ 29,99€
Need for Speed™ Édition Deluxe 34,99€
STAR WARS® JEDI STARFIGHTER 5,99€
STAR WARS® RACER REVENGE™ 5,99€
STAR WARS™ BOUNTY HUNTER 5,99€
TOM CLANCY'S RAINBOW SIX SIEGE 44,99€
Unravel 15,99€
PS Vita
GTA : Vice City Stories 3,59€
GTA Chinatown Wars 3,59€
J-Stars Victory VS+ Digital Edition 19,99€
Promotions du 16 Mars 2016 au 06 Avril 2016 :
PS3
The Amazing Spider-Man™ Gold Edition 12,99€
Adventure Time: Finn et Jake mènent l'enquête 14,99€
AKIBA'S TRIP: Undead & Undressed 12,99€
Alice : Retour au Pays de la Folie 4,99€
Arcana Heart 3 LOVE MAX!!!!! 7,99€
Army of TWO™ Le cartel du diable 4,99€
Batman : Arkham City 5,99€
Batman Arkham Origins 6,99€
Batman: Arkham Asylum 4,99€
Batman™: Arkham Origins Blackgate - D.E 6,99€
Battlefield 4 6,99€
Battlefield 4™ Premium Edition 14,99€
Bioshock 3,99€
Bioshock 2 Pack Complet 7,99€
BioShock Infinite : L'intégrale 9,99€
BlazBlue Chronophantasma Extend 14,99€
Borderland ÉDITION GAME OF THE YEAR 6,99€
Borderlands 2 - L'intégrale 12,99€
Borderlands: The Pre-Sequel - L'intégrale 19,99€
Bulletstorm 4,99€
Burnout Paradise 4,99€
Deadpool 19,99€
Deus Ex : Human Revolution D.C 3,99€
Deus Ex : Human.R Edition Complete 4,99€
Devil May Cry® HD Collection 9,99€
Dishonored 4,99€
Dishonored® Game of the Year Edition 6,99€
DmC Devil May Cry 9,99€
Dragon Age™: Inquisition 14,99€
DRAGON BALL XENOVERSE 19,99€
Dragon Ball Xenoverse : Édition Time Travel 39,99€
EA SPORTS™ NHL™ Édition Essentielle 14,99€
Édition Battlefield™ Hardline Ultimate 44,99€
Édition de luxe de Dragon Age™ : Inquisition 19,99€
Édition Standard Battlefield™ Hardline 14,99€
Farming Simulator 15 19,99€
God Of War Ascension : Ultimate Edition 7,99€
Gran Turismo® 6 12,99€
Gran Turismo® 6 / Edition Speciale 14,99€
Grand Theft Auto V 24,99€
GRID 2 Reloaded 7,99€
Guilty Gear Xrd -Sign- 12,99€
Hatsune Miku Project Diva F 23,99€
Hatsune Miku:Project DIVA F 2nd 24,99€
Hyperdimension Neptunia Mk2 12,99€
Hyperdimension Neptunia Victory 9,99€
Injustice:Les Dieux sont parmi nous Édition Ultime 7,99€
Just Cause 3,99€
Just Cause 2 - Edition Ultime 5,99€
L'édition Légion de Terre du Milieu: L'Ombre du Mordor 11,99€
Lego Jurassic World 19,99€
LEGO® Batman™ 2: DC Super Heroes 7,99€
LEGO® BATMAN™ 3: AU-DELÀ DE GOTHAM 14,99€
Madden NFL 16 19,99€
Mass Effect 4,99€
Mass Effect 2 5,99€
Mass Effect 3 6,99€
Mass Effect™ : Trilogie 12,99€
Metal Gear Rising : Revengeance 4,99€
Metal Gear Solid 4 Guns Of The Patriots 6,99€
Metal Gear Solid V Ground Zeroes 3,99€
Metal Gear Solid V: The Phantom Pain 24,99€
Metal Slug 3 4,99€
Mirror's Edge 4,99€
Mortal Kombat 6,99€
MotoGP™15 44,99€
Need for Speed™ Rivals 9,99€
Need for Speed™ Rivals: Complete Edition 14,99€
NOBUNAGA'S AMBITION: Sphere of Influence 29,99€
OlliOlli 3,99€
One Piece : Pirate Warriors Bundle 12,99€
One Piece Pirate Warriors 3 19,99€
One Piece Pirate Warriors 3 - Gold Edition 24,99€
Overlord: La Communauté du Mal 7,99€
PACK BIOSHOCK TRILOGIE 12,99€
Pack Franchise The Amazing Spider-Man 19,99€
Pack Franchise TRANSFORMERS 19,99€
PES 2016 Digital Version Bundle 19,99€
RIDE 9,99€
Rugby World Cup 2015 14,99€
Saint Seiya: Soldiers' Soul 19,99€
Sleeping Dogs - Edition Numerique 3,99€
Sniper Elite 3 9,99€
Sniper Elite 3 ULTIMATE EDITION 11,99€
Spider-Man™: Shattered Dimensions 14,99€
SSX 4,99€
SteinsGate 14,99€
Street Fighter X Tekken 7,99€
Tales of Zestiria - Édition standard numérique 19,99€
Tears to Tiara II: Heir of the Overlord 9,99€
Teenage Mutant Ninja Turtles Depuis Les Ombres 5,99€
Teenage Mutant Ninja Turtles™: Attention au Mutagène 12,99€
The Amazing Spider-Man 2 Gold Edition 14,99€
The Book of Unwritten Tales 2 7,99€
The Evil Within 7,99€
The Last of Us™ Édition Game of the year 12,99€
The Unfinished Swan 5,99€
Tomb Raider Édition Numérique 5,99€
Tomb Raider: Underworld 3,99€
Tony Hawk's® Pro Skater™ 5 21,99€
Tour de France 2015 9,99€
TRANSFORMERS : la chute de Cybertron Gold Edition 12,99€
Transformers: Devastation 15,99€
TRANSFORMERS: The Dark Spark Gold Edition 12,99€
Under Night In-Birth Exe:Late 7,99€
Une nouvelle élève à Monster High 19,99€
Wolfenstein: The New Order 9,99€
WRC 5 FIA World Rally 14,99€
XBLAZE CODE : EMBRYO 14,99€
Yakuza 5 24,99€
Yakuza: Dead Souls 7,99€
PS4
Adventure Time: Finn et Jake mènent l'enquête 19,99€
Air Conflicts: Pacific Carriers - PlayStation®4 Edition 19,99€
AKIBA'S TRIP: Undead & Undressed 14,99€
Among the Sleep 9,99€
Arc : Le Clan des Deimos 7,99€
Batman: Arkham Knight 39,99€
Batman: Arkham Knight - Édition premium 49,99€
Battlefield 4 9,99€
Battlefield™ Hardline Deluxe Edition 19,99€
Battlefield™ Hardline Deluxe Edition 29,99€
BlazBlue Chronophantasma Extend 19,99€
Blood Bowl®2 19,99€
Bloodborne™ 29,99€
Bloodborne™: Game of the Year Edition 49,99€
Borderlands: The Handsome Collection 24,99€
Bound by Flame 12,99€
Broken Age 9,99€
Bundle Battlefield 24,99€
Bundle Prototype® Biohazard 24,99€
Chivalry: Medieval Warfare Ultimate Edition 15,99€
CONTRAST 5,99€
Dark Chronicle 7,99€
Dark Cloud 7,99€
Darksiders II Deathinitive Edition 19,99€
Deadpool 29,99€
Defense Grid 2 4,99€
Devil May Cry 4 Special Edition 12,99€
Dishonored® Definitive Edition 12,99€
DIVINITY ORIGINAL SIN - ENHANCED EDITION 26,99€
DmC Devil May Cry: Definitive Edition 15,99€
Dragon Age™ : Inquisition - Édition Jeu de l'année 29,99€
Dragon Age™: Inquisition 19,99€
DRAGON BALL XENOVERSE 24,99€
Dragon Ball Xenoverse : Édition Time Travel 44,99€
DRIVECLUB™ 19,99€
DRIVECLUB™ BIKES 9,99€
EA SPORTS™ NHL™ 16 24,99€
EA SPORTS™ Rory McIlroy PGA TOUR® 19,99€
Édition de luxe de Dragon Age™ : Inquisition 24,99€
Édition Standard Battlefield™ Hardline 19,99€
F1™ 2015 24,99€
FantaVision 5,99€
Farming Simulator 15 24,99€
FINAL FANTASY TYPE-0™ HD 34,99€
FINAL FANTASY® X/X-2 HD Remaster 24,99€
Flockers 4,99€
Grand Ages: Medieval 19,99€
Guilty Gear Xrd -Sign- 14,99€
inFamous First Light 5,99€
inFAMOUS Second Son™ + inFAMOUS™ First Light 19,99€
inFAMOUS Second Son™ édition légendaire 19,99€
Injustice:Les Dieux sont parmi nous Édition Ultime 19,99€
Jeu complet DRIVECLUB PS+ Uniquement 7,99€
Journey™ - Édition Collector 12,99€
KNACK 6,99€
Kromaia Ω 14,99€
L'édition Légion de Terre du Milieu™ : L'Ombre du Mordor 19,99€
La Terre du Milieu™:L'Ombre du Mordor-Edition Game of the Year 24,99€
Lara Croft and the Temple of Osiris 5,99€
LEGO® BATMAN™ 3: AU-DELÀ DE GOTHAM 19,99€
LEGO® Batman™ 3: Au-delà de Gotham ÉDITION PREMIUM 24,99€
LEGO® Jurassic World™ 34,99€
Les Chevaliers de Baphomet 5 - La Malédiction du Serpent 14,99€
Madden NFL 16 24,99€
Marcenary Kings 6,99€
Metal Gear Solid V Ground Zeroes 4,99€
Metal Gear Solid V: The Phantom Pain 29,99€
Metal Slug 3 4,99€
Mortal Kombat X 29,99€
MotoGP™15 19,99€
Motorcycle Club 9,99€
Need for Speed™ Rivals 11,99€
Need for Speed™ Rivals: Complete Edition 17,99€
NOBUNAGA'S AMBITION: Sphere of Influence 34,99€
OlliOlli 3,99€
OlliOlli 2 : Welcome to Olliwood 5,99€
Omega Quintet 14,99€
One Piece Pirate Warriors 3 29,99€
One Piece Pirate Warriors 3 - Gold Edition 39,99€
Onechanbara Z2: Chaos 14,99€
Outlast 5,99€
Pack KILLZONE™ SHADOW FALL et Season Pass 19,99€
PaRappa The Rapper 2 5,99€
PAYDAY 2: CRIMEWAVE EDITION. 14,99€
PES 2016 Anniversary Edition Bundle 24,99€
PES 2016 Anniversary Edition Bundle 29,99€
PONCHO 8,99€
Project CARS 34,99€
Prototype® 14,49€
Prototype®2 19,99€
Pure Pool 9,99€
Retour Vers le Futur : Le jeu 12,99€
RIDE 19,99€
Rocket League 11,99€
Rogue Galaxy™ 7,99€
Rugby World Cup 2015 24,99€
Saint Seiya: Soldiers' Soul 29,99€
Sébastien Loeb Rally EVO 44,99€
Sébastien Loeb Rally EVO - Special Edition 59,99€
Sherlock Holmes: Crimes and Punishments 9,99€
Sleeping Dogs™ Definitive Edition 9,99€
Sniper Elite 3 ULTIMATE EDITION 19,99€
Snoopy La belle Aventure 24,99€
Snpier Elite 3 14,99€
Steamworld Pig 2,99€
Tales of Zestiria - Édition standard numérique 29,99€
Tearaway™ Unfolded 12,99€
Tembo The Badass Elephant 5,19€
Terraria – PlayStation®4 Edition 18,99€
The Amazing Spider-Man 2 Gold Edition 19,99€
The Book of Unwritten Tales 2 9,99€
The Elder Scrolls Online: Tamriel Unlimited 24,99€
The Elder Scrolls Online: Tamriel Unlimited Imperial Edition 29,99€
The Evil Within 12,99€
The Last of Us™ Remastered 29,99€
The Mark of Kri 7,99€
The Order: 1886™ 29,99€
The Talos Principle 19,99€
The Telltale Games Collection 34,99€
The Unfinished Swan 5,99€
The Vanishing of Ethn Carter 9,99€
The Walking Dead : Saison un 7,99€
The Walking Dead: Saison Deux 9,99€
The Wolf Among Us 9,99€
Titan Souls 5,99€
Tomb Raider: Definitive Edition 11,99€
Tony Hawk's® Pro Skater™ 5 24,99€
Toukiden: Kiwami 34,99€
Tour de France 2015 12,99€
Transfomers: Devastation 19,99€
TRANSFORMERS: The Dark Spark Gold Edition 19,99€
Transistor 8,99€
Tropico 5 14,99€
Twisted Metal: Black 5,99€
Ultra Street Fighter™ IV 12,99€
Uncharted™: The Nathan Drake Collection 39,99€
Until Dawn™ 34,99€
War of the Monsters 5,99€
Wolfenstein: The New Order 11,99€
Wolfenstein: The Old Blood 9,99€
Worm Battlegrounds 4,99€
WRC 5 FIA World Rally Championship 24,99€
Zombie Army Trilogy 19,99€
PS Vita
AKIBA'S TRIP: Undead & Undressed 12,99€
Arcana Heart 3 LOVE MAX!!!!! 7,99€
Batman: Arkham Origins Blackgate 9,99€
BlazBlue Chronophantasma Extend 14,99€
Broken Age 9,99€
Code: Realize ~Guardian of Rebirth~ 19,99€
Corpse Party: Blood Drive 19,99€
CRIMINAL GIRLS: Invite Only - Full Game 9,99€
Danganronpa 2: Goodbye Despair Full Game 12,99€
Danganronpa Another Episode: Ultra Despair Girls 17,99€
Danganronpa: Trigger Happy Havoc Full Game 12,99€
DEAD OR ALIVE 5 PLUS 19,99€
DYNASTY WARRIORS 8: Xtreme Legends Complete Edition 19,99€
Farming Simulator 16 19,99€
Freedom Wars 11,99€
Hatsune Miku: Project DIVA f 14,99€
Hatsune Miku:Project DIVA F 2nd 19,99€
Hyperdevotion Noire: Goddess Black Heart 14,99€
Hyperdimension Neptunia: Producing Perfection 9,99€
Injustice:Les Dieux sont parmi nous Édition Ultime 9,99€
Killzone™ Mercenary 9,99€
LEGO® Batman™ 2: DC Super Heroes - Français 9,99€
LEGO® BATMAN™ 3: AU-DELÀ DE GOTHAM 12,99€
LEGO® Jurassic World™ 14,99€
Les Muppets : Aventures au cinéma 12,99€
Looney Tunes™ Galactic Sports 12,99€
MonsterBag 4,99€
Mortal Kombat™ 9,99€
Norn9: Var Commons 19,99€
OlliOlli 2 : Welcome to Olliwood 5,99€
One Piece Pirate Warriors 3 19,99€
One Piece Pirate Warriors 3 - Gold Edition 24,99€
Operation Abyss: New Tokyo Legacy - Full Game 12,99€
Persona 4 Golden 14,99€
Persona 4: Dancing All Night 19,99€
Phinéas et Ferb : le jour de Doofenshmirtz 12,99€
Resident Evil Revelations 2 14,99€
Rugby World Cup 2015 14,99€
Sorcery Saga: Curse of the Great Curry God 5,99€
Steamworld Pig 2,99€
SteinsGate 14,99€
Street Fighter X Tekken 6,49€
SUPERBEAT XONiC 24,99€
Tearaway 7,99€
Terraria PSVita Edition 4,99€
The Amazing Spider-Man™ 12,99€
The Legend of Heroes: Trails of Cold Steel 24,99€
The Walking Dead : Saison un 5,99€
The Wolf Among Us - The Complete First Season 5,99€
Titan Souls 5,99€
Tokyo Twilight Ghost Hunters 9,99€
Toukiden: Kiwami 19,99€
WRC 5 FIA World Rally 14,99€
XBLAZE CODE : EMBRYO 9,99€
Ys: Memories of Celceta 11,99€