Rétrogaming : notre sélection d'applications mobiles
4 - Les portages de certains hits comme Sonic ou Street of Rage
Certains éditeurs ont flairé le filon avec l'engouement pour le rétrogaming et n'ont ainsi pas hésité à dépoussiérer et porter les anciens hits sur les nouvelles plates-formes, à l'image de Sega qui propose ses titres Sonic, Street of Rage ou Paperboy sur Android et iOS. Dans certains cas, le titre n'a pas bougé d'un iota, comme avec Street Of Rage. Parfois, il a été remis au goût du jour, comme avec After Burner. Quand ce ne sont pas d'autres développeurs qui ont décidé de proposer leur propre version.
Il y a du gratuit, mais il faut généralement mettre la main à la poche. Les tarifs restent toutefois modiques, notamment en période de promotion. 0,89 euro pour un Street of Rage 2, cela reste plutôt intéressant.
Pauvre en émulateurs, surtout par rapport à Android, la plate-forme iOS est plutôt bien servie ici.
After Burner ( simulation d'avion ) : After Burner Climax ( Android ) et After Burner Climax ( iOS )
Alone in the Dark ( aventure ) : Alone In The Dark ( iOS )
Altered Beast ( beat them all ) : Altered Beast ( iOS )
Breakout ( casse-briques ) : Brick Breaker ( Android ), Breakout Boost ( iOS ) et Brick Breaker ( Windows Phone )
Carmageddon ( course de voiture ) : Carmageddon ( Android ) et Carmageddon ( iOS )
Chrono Trigger ( RPG )  : Chrono Trigger ( Android ) et Chrono Trigger ( iOS )
Columns ( puzzle ) : Firework Columns ( Android ), Columns Deluxe ( iOS ) et e-columns ( Windows Phone )
Crazy Taxi ( voiture )  : Crazy Taxi ( Android ) et Crazy Taxi ( iOS )
Doom ( un FPS ) : Doom GLES ( Android ) et Doom Classic ( iOS )
Double Dragon ( beat them all ) : Double Dragon Trilogy ( Android ) et Double Dragon Trilogy ( iOS )
Dragon quest VIII ( RPG ) : Dragon Quest VIII ( Android ) et Dragon Quest VIII ( iOS )
Duck Hunt ( adresse ) : Duck Shooting ( Android ), Duck Hunting ( iOS ) et KillTheDuck ( Windows Phone )
Duke Nukem 3D ( FPS ) : Duke Nukem 3D ( iOS )
Golden Axe ( beat them all ) : Golden Axe ( iOS )
Final Fantasy IV ( RPG ) : Final Fantasy IV ( Android ), Final Fantasy IV ( iOS )
Final Fantasy VI ( RPG ) : Final Fantasy VI ( Android ) et Final Fantasy VI ( iOS )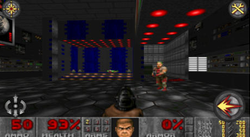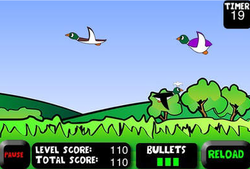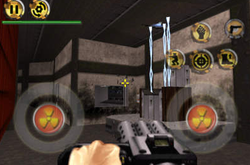 Doom, Duck Hunt et Duke Nukem 3D
Mario Bros ( plate-forme ) : Andrio's World ( Android )
Mega man ( plate-forme ) : Mega Man II ( iOS ) et Mega man ( Windows Phone )
Out Run ( voiture ) : Out Run ( Android ) et Final Freeway ( iOS )
Pac-Man ( arcade ) : PAC-MAN Championship Edition ( Android ), Pac-Man ( iOS ) et Pac-Man 80' ( Windows Phone )
Quake ( FPS ) :  Q-Touch ( Android )
R-Type ( shoot them up ) : R-Type ( Android ) et R-Type ( iOS )
R-Type II ( shoot them up ) : R-Type II ( Android ) et R-Type II ( iOS )
Shadow Warrior ( FPS ) : Shadow Warrior ( iOS )
Shinobi III ( action ) : Shinobi III: Rreturn of the ninja master ( iOS )
Sonic 1 ( plate-forme ) : Sonic The Hedgehog ( Android ) et Sonic The Hedgehog ( iOS ) 
Sonic 2 ( plate-forme ) : Sonic The Hedgehog 2 ( Android ) et Sonic The Hedgehog 2 ( iOS )
Sonic CD ( plate-forme ) : Sonic CD ( Android ), Sonic CD ( iOS ) et Sonic CD ( Windows Phone )
Sonic Spinball  ( flipper ) : Sonic Spinball ( iOS )
Space Invaders ( arcade ) : Space Invaders Infinity Gen ( Android ), Space Invaders Infinity Gen ( iOS ) et Space Invader 7 ( Windows Phone )
Street Fighter II ( baston ) : Street Fighter II Colllection ( iOS ) 
Street of Rage ( beat them all ) : Street of Rage ( iOS )
Street of Rage 2 ( beat them all ) : Street of Rage 2 ( iOS )
Street of Rage 3 ( beat them all )  : Street of Rage 3 ( iOS )
Pong ( arcade ) : Ping Pong ( Android ), Pong World ( iOS ) et Pong ( Windows Phone )
Tetris ( puzzle ) : Tetris ( Android ), Tetris ( iOS ) et Tetris ( Windows Phone )
Tomb Raider ( action ) :  Adventure Tombs Of Eden ( Android ) et Tomb Raider 1 ( iOS )
Virtual Fighter 2 ( baston ) : Virtual Fighter 2 ( iOS )
Wolfenstein ( FPS ) : Wolfenstein 3D Classic ( iOS ) et  Wolf ( Windows Phone )