Idées cadeaux Noël 2013 : le geek dans tous ses états [DOSSIER]
Véritable coup de coeur, Off The Dead est un jeu de cartes qui vous plonge dans un futur proche. Vous incarnez des survivants et devrez faire face à des zombies sur fond de paysages californiens.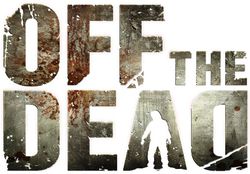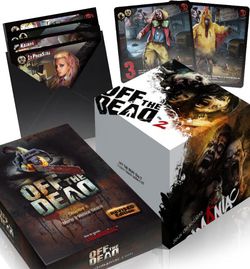 Le jeu est édité par Ludimaniac qui propose d'ores et déjà des extensions pour prolonger l'aventure. Le jeu de base s'intitule "Off The Dead : Morts à Venice Beach" (il s'agit du premier chapitre).
D'emblée, vous serez frappé par la qualité graphique des cartes. Elles sont tout simplement superbes.
Passée la découverte du contenu de la boîte, il vous faut tout d'abord vous familiariser avec les règles du jeu. Ayez bien à l'esprit qu'il s'agit d'un jeu qui fait la part belle à la coopération entre les joueurs (les survivants). D'une part, parce qu'en tentant de la jouer solo, vous verrez que les choses deviennent rapidement compliquées, et d'autre part parce que lorsque l'un des protagonistes est infecté, il rejoint les zombies et devient un véritable danger pour ceux qui ne sont pas encore au stade ultime de l'infection.
Il ne s'agit pas ici de vous expliquer toutes les règles du jeu mais de vous le faire découvrir dans ses grandes lignes.
Off The Dead est idéal pour des parties à 4. Mais sachez qu'on peut également y jouer à 3, 2 ou seul.
Vous faites partie d'un groupe de survivants et allez rapidement comprendre que l'entraide est vitale, notamment pour survivre aux vagues de zombies. C'est d'ailleurs le but du jeu : survivre à toutes les vagues de zombies qui viennent tout au long du tas de cartes central.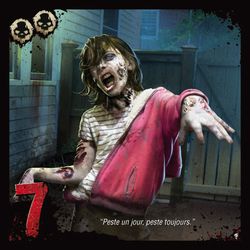 Au milieu de la table se trouve, vous l'avez compris, une pile de cartes regorgeant de zombies ; c'est la horde. Lorsqu'on en retourne une, une flèche pointe un survivant vers lequel le zombie va se diriger. Trois petites cases séparent la horde de chaque survivant. Dans le jeu, on parlera de couloir. Si vous n'avez pas de chance, cette zone peut être infestée de zombies qui tenteront de venir au contact (à vous de vous défendre).
Pour faire face aux zombies, les décombres seront d'une aide précieuse. Il s'agit de 9 tas de cartes (lorsqu'on joue à 4) dans lesquelles se trouvent des armes, des barricades, du carburant…
La partie se déroule ainsi : à tour de rôle, chaque survivant peut effectuer une action : fouiller les décombres (par association de deux cartes, il peut réussir à conserver un objet ; cela fonctionne avec la mémoire), lancer un objet que vous possédez à un voisin (c'est une des facettes de la coopération dans le jeu) ou bien attaquer un zombie (avant par exemple que celui-ci n'arrive au contact et ne vous infecte). Un aspect "exploration" est également prévu (mais pas disponible avec le premier chapitre du jeu).
C'est ensuite au tour de la horde d'agir.
Nous n'entrerons pas plus dans toutes les subtilités du jeu mais sachez qu'il est hyper prenant avec un humour décapant bien présent.
Ses développeurs l'ont par ailleurs conçu pour qu'il puisse évoluer, que des personnages et des chapitres puissent être ajoutés.
Très prenant, il s'avère assez corsé poussant les survivants à se serrer les coudes et à jouer en bonne intelligence.